Commercial Buildings Yeah we do that.....
2/28/2017 (Permalink)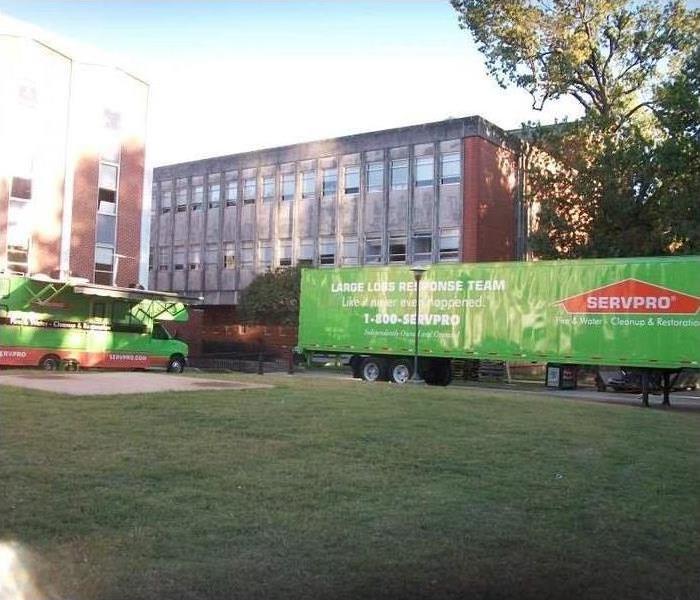 Choose SERVPRO of Hollywood Hills/Los Feliz at 323-667-3100 to optimize your commercial restoration needs!
Did you know SERVPRO of Hollywood Hills/Los Feliz provides services for your commercial properties?
Serving the local community when disaster strikes is always important. So is maintaining the cleanliness of your property as well as restoring it when an unforeseen issue occurs. Our services are not limited to residential
Commercial Cleaning:
Many times business owners and property owners will call us to assist in a thorough cleaning quarterly. This helps maintain high standards while taking the pressure and time off of your staff to focus on the money making aspects of the business. Restaurants in particular reach out to us due to the strict standards set forth by the board of health. When the grease has begun to build up, or the walk-in had just too many articles of food under the floor grate they will call for a once over.
Ok so what is a once over? It is a team of people that clean every nook and cranny, wiping it all down. It can mean trash removal, disinfecting, duct cleaning, brick cleaning, and even air quality checks. The list is exhaustive as we will customize every aspect of your needs to ensure your project is done.
Emergency Services:
When you do have an emergency is it important that you get back to normal as soon as possible with as little interruption to your clients and their access to your goods and services. There are so many reasons business interruption can occur but the most common for businesses are cooking, electrical, heating, arson, smoking and combustible materials. I see you already shaking your head, we only have a microwave and a coffee maker here. All of our employees go outside to smoke and our wiring is up to code. We do not have any combustible materials in our office and who would set fire to the building.
Guess what each and every one of the things listed above are plausible. While some may be more inclined to happen than others they are the top reasons for damage. We are able to help with each and every one in addition to a few extras. Think your building is too large or small for our services? Think again we have access to a full arsenal of resources to scale up or down based on the projects needs.
Emergency Ready Plans:
What do you do in an emergency? Who do you call? Great you know the plan, does everyone else? What happens when and if you something happens and you are not around? We have a solution for that. It puts vital information at your fingertips immediately. These plans outline where key shut off valves are within the building to mitigate damages. It will also supply everyone with immediate points of contact for starting the process of cleaning up as soon as possible so that loss of business can be reduced as much as possible. Ask us today about these FREE PLANS.. Yes you read that right. FREE
There are a lot of commercial properties in and around town. Is yours protected? If you are not sure we can assist you with your building give us a call and just ask chances are if we cannot assist we will surly know who can. SERVPRO of Hollywood Hills/Los Feliz is here because life interrupted is no fun. Serving the Hollywood Hills, & Los Feliz areas.